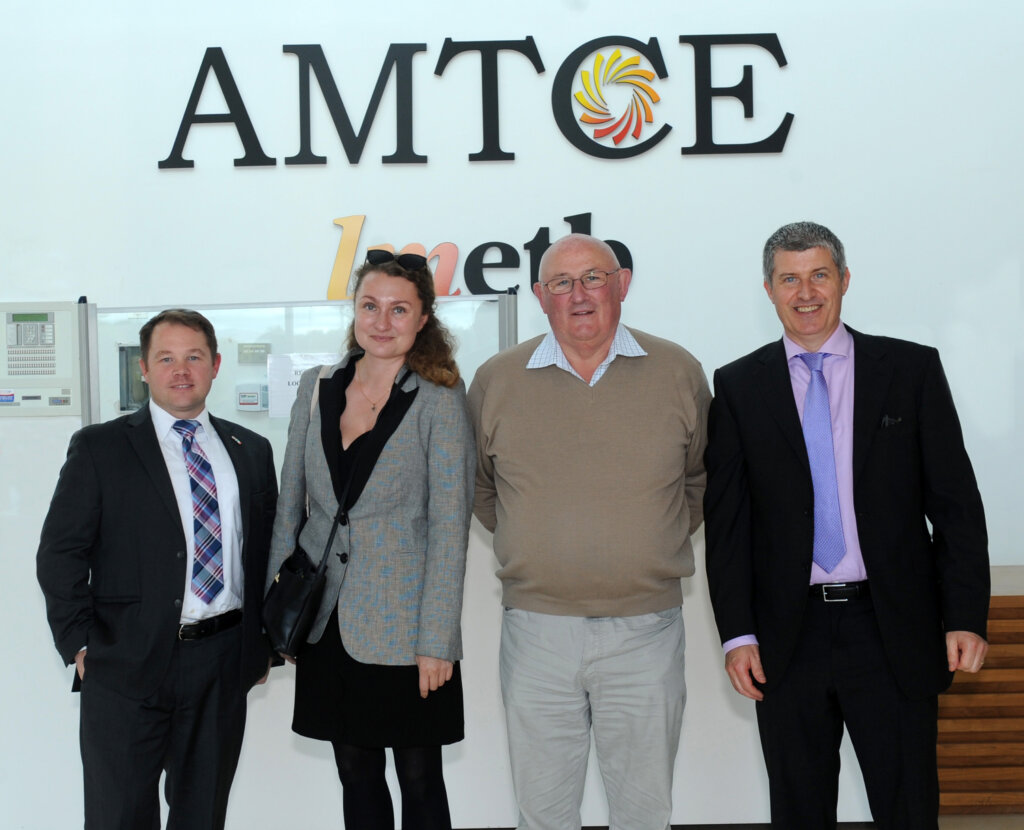 Senator Gerard Craughwell visits AMTCE
Gerard Craughwell, Independent Senator, and member of the Labour Vocational Panel at Seanad Eireann paid a courtesy visit on Friday 23rd September 2022. He was accompanied by Counsellor Agnieszka Kalinowski, Head of Political & Economic Section, Embassy of the Republic of Poland in Dublin and Major Thomas M. Nolta, Defence Attaché, Embassy of the United States of America in Ireland.
It was a fact-finding visit for Senator Craughwell and his guests, who toured the Centre and discussed the scope of courses offered by the AMTCE and opportunities for potential collaboration with Dr Michael McGrath, Technical Director, and Adrian Kelly, Head of Engineering and ICT.
Dr Michael McGrath said, "We're delighted to report that the Senator and his guests were very impressed with the Centre, with the calibre and variety of equipment as well as the agile and flexible approach that we are taking in delivering the best training on the market to meet industry needs. The visit was a great opportunity to showcase our training and upskilling solutions for the high value manufacturing and technology sectors in Ireland."