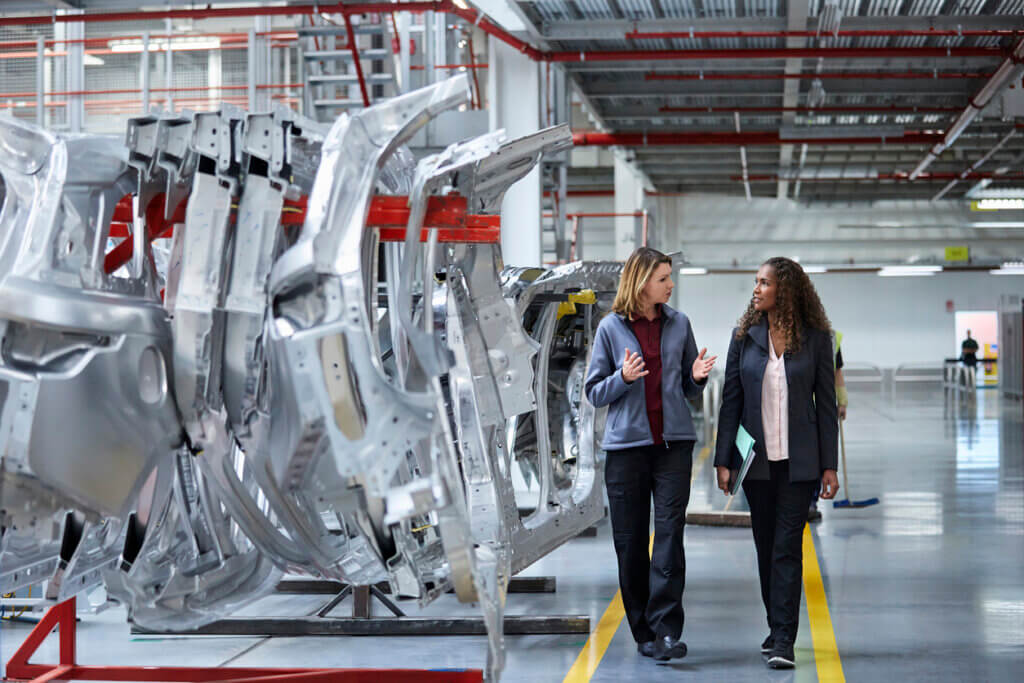 The future of manufacturing will require a fine balance between technological advancement and human upskilling. In the latest blog from the AMTCE, we explore the concept of 'factories of the future' and how Irish businesses can invest in the skills and competences required to meet the technological challenges of Industry 4.0.
It's true: investing in cutting-edge technologies will play a crucial role in how Irish manufacturing will compete on a shifting world stage. This is a point that applies to markets throughout the world, with a global study conducted by PWC finding that companies worldwide invested over $US 900 billion per year up until the year 2020.

Ireland on Shifting Ground: Looking Towards the Future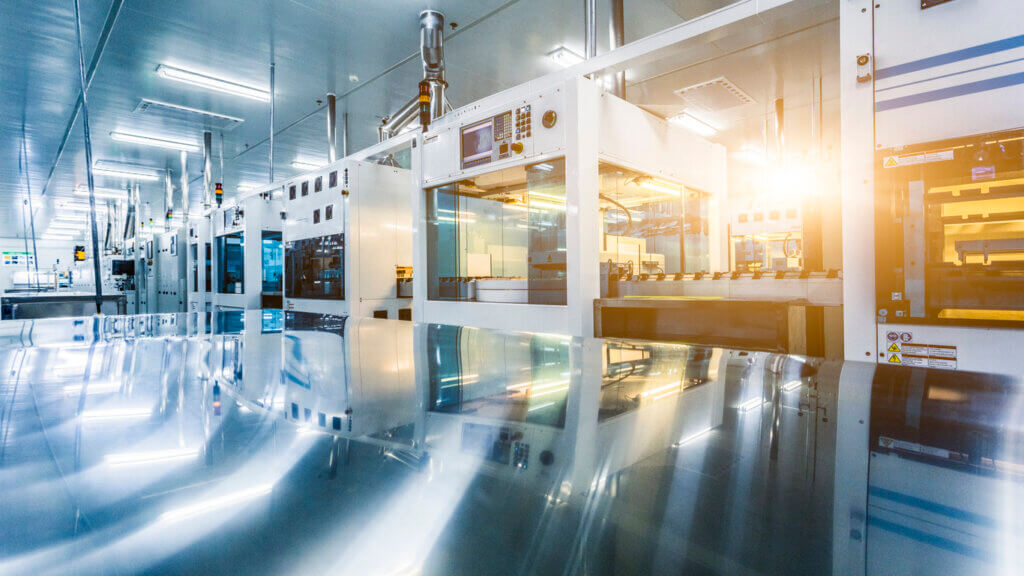 The figures captured in this study are broadly reflective of a transforming manufacturing sector, with European countries like Ireland emerging as key players in a changing digital world. Indeed, findings from Ireland's Central Statistics Office highlighted 2020 as one of major growth across the island; with the value of products sold in 2020 approximately 6.7% greater than in 2018 when the country's manufacturing market share was valued at €119.3 billion.
It is clear from numerous studies and market forecasts that Ireland has the potential to drive fresh, forward-thinking approaches in manufacturing processes. However, this potential is conditional on industry transitioning away from traditional approaches and towards becoming factories of the future.
What are Factories of the Future?
So – what are factories of the future? Whilst the idea may sound far-fetched and akin to a science fiction film, factories of the future aren't just a concept: they are a reality. Also known as smart factories, factories of the future include production facilities and logistics systems that are organised with limited or no human intervention. Transforming levels of productivity, efficiency, product quality and safety, these intelligent facilities use a number of cyber-physical systems which monitor physical processes; creating virtual copies of the physical world to make data-driven and decentralised decisions.
There's already several examples out there of businesses who are pioneering approaches to the smart factory, with leading organisations like Siemens and Hewlett-Packard placing as much emphasis on predictive workflows as producing goods. Similarly, Audi and Wolkswagen have transformed production in car factories through the adoption of technologies to create the factory of the future.
A pillarstone of the manufacturing's Fourth Industrial Revolution, factories of the future succeed by exchanging data between the product and the production line, enabling a more efficient connection of the supply chain and improved organisation within any manufacturing environment. This is achieved by combining Industry 4.0 technologies like the Internet of Things (IoT) with advanced processes like additive manufacturing, robotic welding and more.
The Benefits of Smart Factories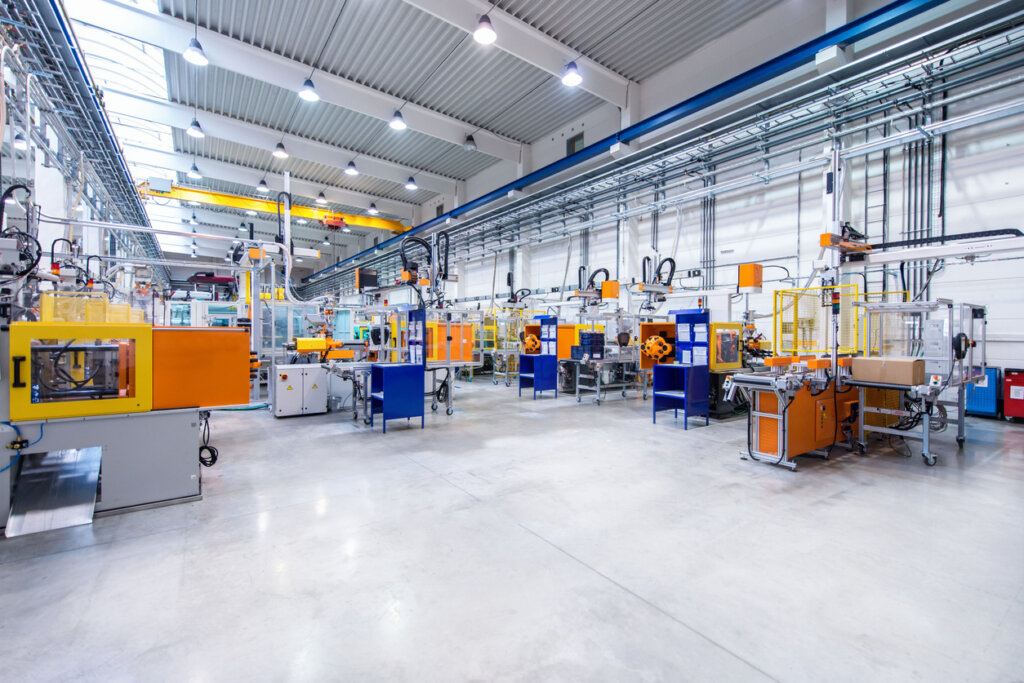 In Ireland and throughout the world, the benefits of smart factories are wide-reaching and highly significant. Keep reading to see how this combination of technologies and advanced processes has the capacity to transform industry as we know it:
Flexible production lines: At their core, factories of the future will transform the manufacturing landscape by using state-of-the-art technologies to support more flexible production lines. This is made possible by how smart factories enable business to lease and integrate pieces of equipment into existing production lines for short and specific product runs.
Enhanced connectivity: Rather than dividing manufacturing processes into siloed departments, factories of the future boost connectivity by bringing virtually every component into one network, using big data to facilitate communication between separate machines. The data collected during this process is used to drive factory operations which allow an integrated and real-time view across all areas of production.
Unparalleled flexibility: Unlike traditional factory processes, factories of the future will use connectivity technologies such as 5G to provide businesses with new and flexible connectivity options. This means allowing businesses to move towards more open standards, including OPC-UA as a standard for data exchange.
Improved customisation & lot size: Combining robotics with with processes like 3D printing can bring a level of detail and customisation to each product run that was previously unheard of across the manufacturing space.
More sustainability: Like all sectors of industry, Irish manufacturing must play its own role in combating carbon emissions and meeting international emissions targets – and factories of the future are set to play a key role in realising this ambition. By adopting intelligent manufacturing processes, businesses can design products that feature built-in upgrading and recycling capabilities, driving the much-needed transition towards a circular economy.
Process improvement: The role of big data in factories of the future is highly significant in how it will facilitate advanced analytics; driving real-time adjustments of processes in a way that is much more advanced than existing process control strategies.
Launch Your Smart Factory Journey: Learn with the AMTCE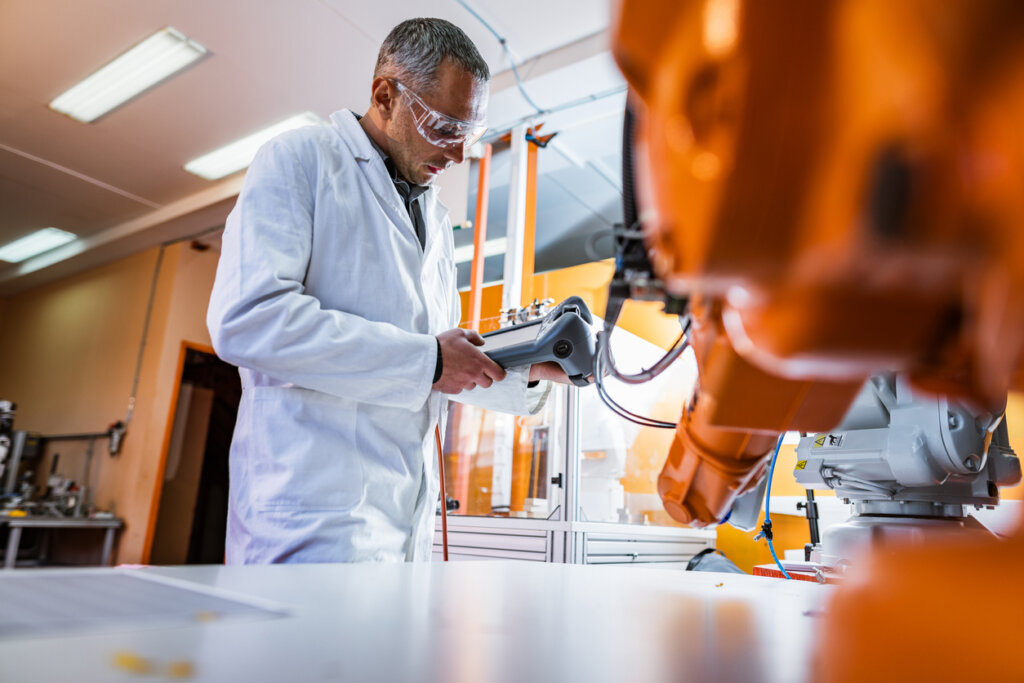 Technological investment is a core essential for any Irish business with ambitions around smart factory processes. However, any technological advancement must be equally matched with an upskilling programme that provides workers with the necessary skills and competencies to operate and maintain cutting edge factory components. That's where the Advanced Manufacturing Training Centre of Excellence (AMTCE) comes in.
Offering a range of highly-focussed learning courses funded under the SOLAS Skills to Advance programme, the AMTCE supports businesses and individuals in upskilling to meet the demands of Industry 4.0. With courses delivered by subject matter experts in the field of advanced manufacturing, the centre offers state-of-the-art facilities and flexible learning options to provide training that is employment-oriented and responsive to the demands of Ireland's manufacturing sector.
Do you represent a business with an interest in intelligent manufacturing processes and factories of the future? Are you an individual with career ambitions in the manufacturing space or a desire to upskill in this area? If so, we want to hear from you. Here's just a few of our available courses which facilitate upskilling in this area:
Industry 4.0 Automation Pyramid Technologies: This course will provide the learner with an understanding of the technologies and systems that form the industrial automation pyramid.
Robotic Welding: This is a 5 day course designed to introduce learners to robotic welding using Kuka Cell 4_Arc units.
Preventative Maintenance: The purpose of this course is to provide the learner with the knowledge, skills and competencies to develop a practical preventive maintenance schedule for plant and equipment and to enable the learner to work independently or in a supervisory capacity.
Innovation Through Robotics: The aim of this course is for learners to identify and evaluate deployment opportunities for robotics and automation within their organisation.
Introduction to Industry 4.0: This course will introduce the learner to a procedural model that supports both the understanding and scope definition of Industry 4.0.
Get Started: Register Your Interest with the AMTCE Today
Courses available at the AMTCE typically experience high demand, and early registration is recommended to avoid disappointment. To register your interest with the AMTCE, click here. Alternatively, view our full range of courses via mykademy or contact Employee Engagement Officer Aoife McDaid via [email protected] for more information.