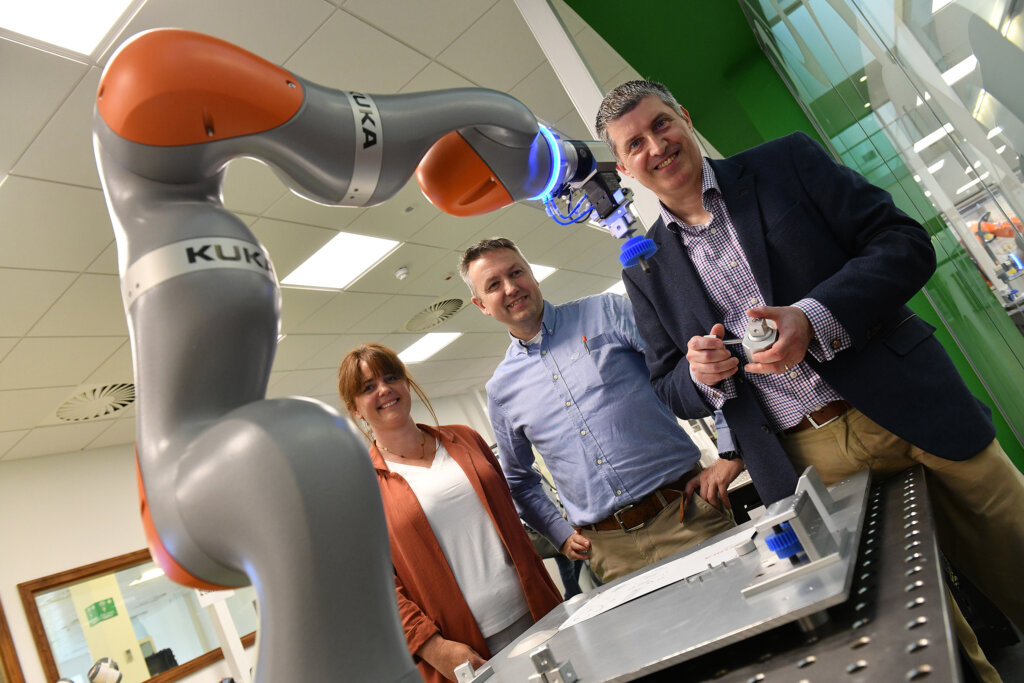 AMTCE spotlights robotic trends for Industry 4.0
Representatives from over 50 companies in the Republic and Northern Ireland, operating in pharma, medical devices, food processing, construction, engineering, steel fabrication and industrial automation, were at the Robotics for Industry 4.0 Workshop and Expo on Wed 22nd June 2022 at AMTCE.

The unique one-day Workshop and Expo brought together experts in robotics, manufacturing technology, systems integrators and end users to discuss key robotic trends in manufacturing in addition to sharing practical knowledge and insights. The speakers included Dr Michael McGrath, Technical Director at AMTCE, Andy Kelly, Kelly Precision Engineering, Adrian Hovenden, Irish Manufacturing Research, JJ O'Hara, Future Cast and Matt Hull at Leica.