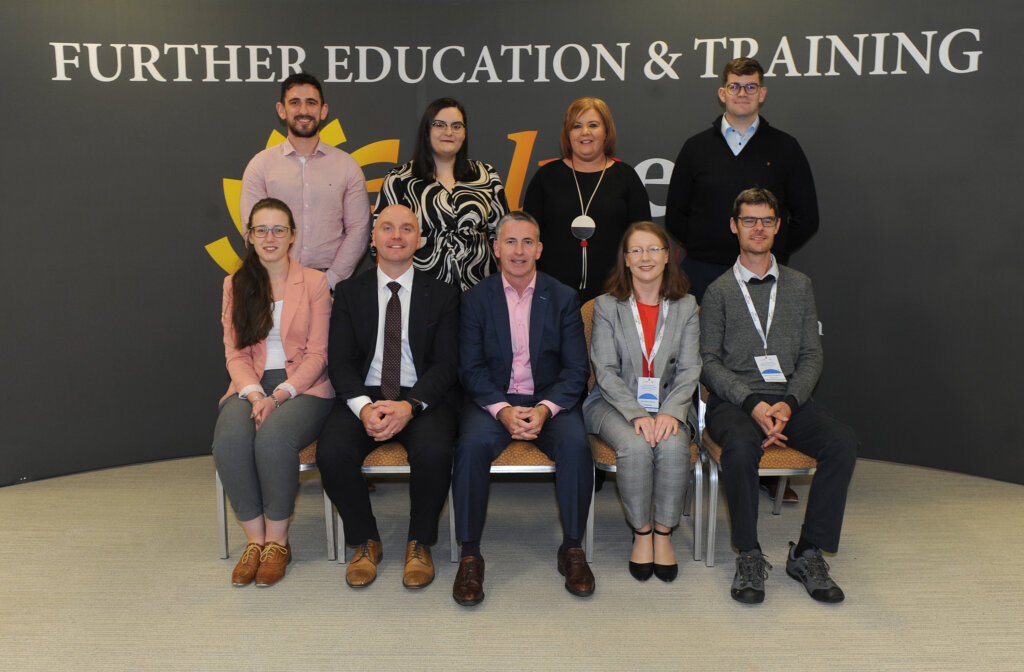 AMTCE hosts Meath Schools Presentation
On Friday 23rd September 2022, AMTCE hosted the presentation of Certificates of Recognition for the LMETB's FET Advanced Manufacturing Pathways Schools Project 2022 to Coláiste na hInse in Bettystown and St. Peter's in Dunboyne
The presentations were made by Damien English TD, Minister of State for Business, Employment and Retail at the Department of Enterprise, Trade and Employment; Fiona Kindlon, Director of Schools, LMETB and Dr Michael McGrath, AMTCE's Technical Director.
Martin O'Brien, Chief Executive of LMETB and founder of AMTCE, said "The aim of the project is to inspire students to consider highly skilled STEM careers, and to broaden teachers' views of the rewarding careers in this area. Students experience real-life applications of engineering and ICT, interacting with engineers from diverse backgrounds and highlighting potential career paths available to them in all areas of STEM. It also assists teachers to upskill in design software and 3D printing technologies."
The FET Advanced Manufacturing Pathways Schools Project was organised in conjunction with FIT (Fastrack into Information Technology). As part of the project, the students and their teachers visited the AMTCE in Dundalk and the Irish Manufacturing Research Centre in Mullingar. The purpose of the project was to introduce students and their teachers to the new technologies of Industry 4.0, including 3D modelling, VR, Robotics and 3D printing. Through engagement with the project, students and their teachers also had opportunities to access career progression advice and guidance.