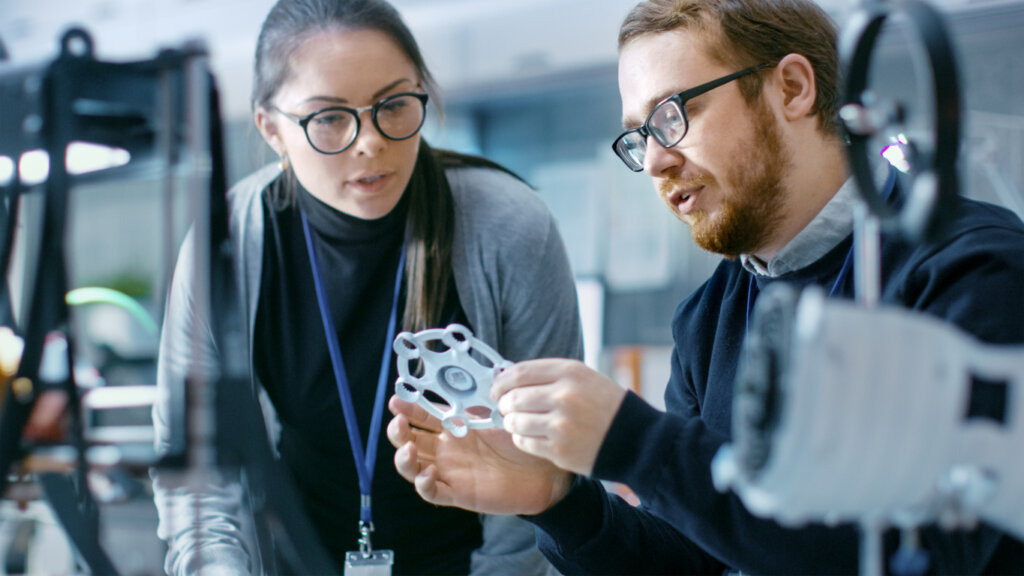 Throughout Ireland and further afield, the world of manufacturing has been transformed by factors including technological development, globalisation and the growth of emerging markets. One technology which has experienced a rapid rate of development is additive manufacturing: an innovative production process which has the potential to revolutionise society as we know it. 
For many in the advanced manufacturing space, '3D Printing' will be remembered for its notable uptick in adoption between 1999 and 2010 – a period which highlighted its value across many industrial sectors. Indeed, the time since then has marked an era of discovery in the field of additive manufacturing, with healthcare professionals using advancements in the technology to build products such as miniature kidneys and complex prosthetic devices.
Since that time, innovators in the manufacturing space and beyond have pioneered further developments in this cutting-edge technology. The implications of additive manufacturing are now vast and have the capacity to affect real change across many aspects of human life.
Additive Manufacturing: A Maturing Technology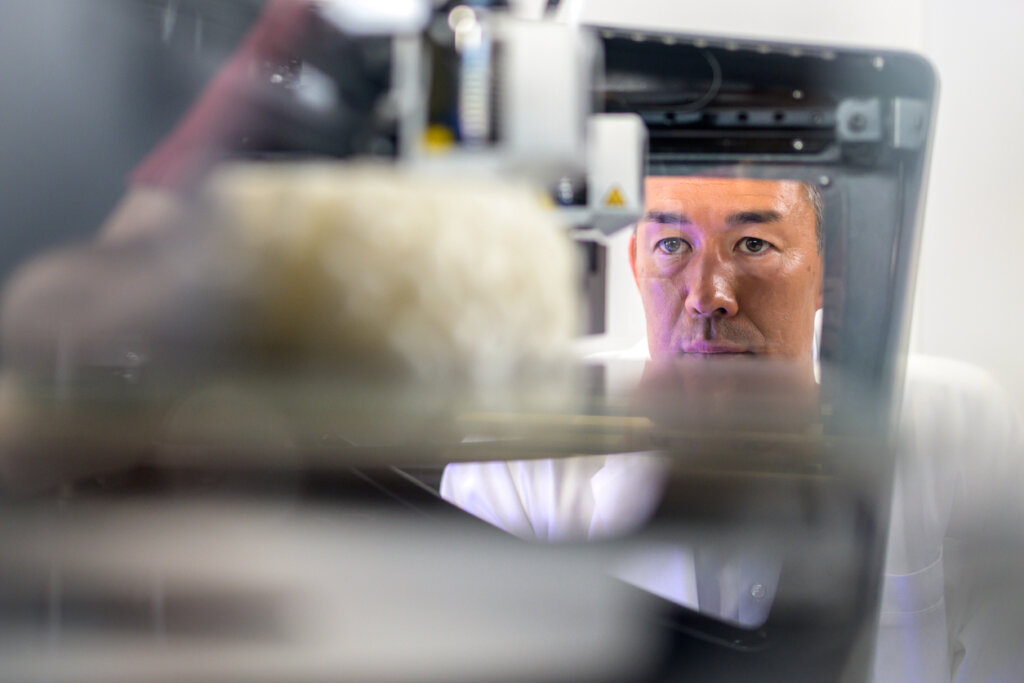 Additive manufacturing has grown to the point where it is now recognised as a mature technology. The robustness of industrial platforms has grown exponentially, with a report from Statista valuing the worldwide market for 3D printing (3DP) products and services at 12.6 billion USD in 2020. The same report estimates a compound annual growth rate of approximately 17 percent by 2023.
This rate of growth will have a number of implications across the manufacturing landscape: not only in transforming productivity and end-product quality, but also in the materials used to create products via 3D printing. Some of the fastest growing 3DP materials include metals and metal alloys, with metal 3D printing recording its own breakthroughs with each passing year.
The broad variety of applications in additive manufacturing makes for some fascinating reading. Beyond the examples we previously highlighted in the healthcare space, 3D printing processes are being used for manufacturing in areas such as:
Automotive: This sector is facing significant challenges; from the demand for more environmentally-friendly vehicles to the need to optimise production and supply chains. Additive manufacturing is allowing the automotive industry to achieve just that, with the technology now used across the sector to manufacture mass-customised components and low-run production items. With the automotive industry adopting additive manufacturing processes at an increasing rate, it's no surprise that recent analysis from SmarTech has identified automotive 3D printing as representing a $9 billion revenue opportunity.
Construction: Few technologies have the capacity to transform the construction industry quite like additive manufacturing, and it's not hard to see why given the many building techniques that have been identified as being ripe for improvement. Meanwhile, 3D-printed homes have been cited as a key means of emerging from the current housing crisis, with printers creating homes in record time at some of the lowest costs available.
Rapid Prototyping: Rapid prototyping is faster and more effective when additive manufacturing processes are used. Indeed, prototypes used during a product design stage must be produced quickly, and 3D printing equipment facilitates this with short build times and due to the fact that custom tooling doesn't have to be created. Meanwhile, where rapid prototyping is needed in low quantities, additive manufacturing is a more cost-effective process than many alternatives.
The versatility of additive manufacturing is considerable, and the above points only highlight a few examples of what this technology can achieve.
The AMTCE: Leading Ireland in Additive Manufacturing Training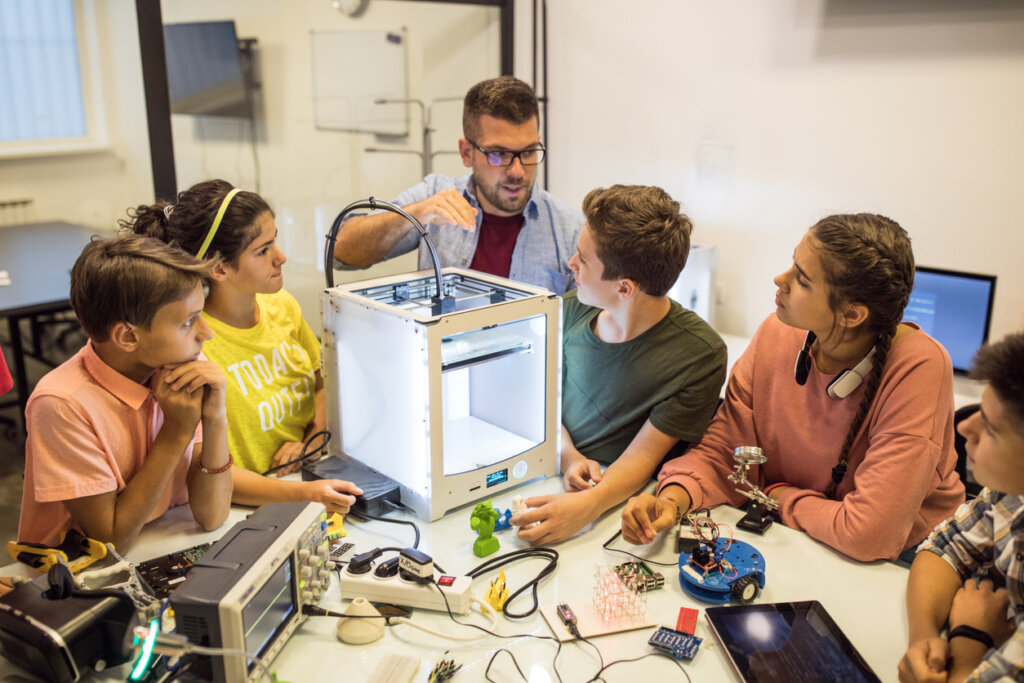 Additive manufacturing forms a core element of Industry 4.0-based processes and will play a critical role in the modernisation of Irish manufacturing. This means that businesses and organisations must act now to:
Upskill their workforces;
To continuously educate themselves on emerging technologies; and to
Understand the value and business opportunities of new applications and processes.
Indeed, the Advanced Manufacturing Training Centre of Excellence (AMTCE) has been established to address this growing demand.
Representing a significant public investment in the training needs of the Irish manufacturing sector, the AMTCE provides quality-assured training and learning courses through a variety of delivery modes using state-of-the-art technologies. Organisations who are interested in upskilling in the area of additive manufacturing choose the AMTCE for our employment-oriented training, our advanced facilities and flexible learning options:
Employment-oriented: We provide quality-assured training in additive manufacturing technologies and processes; delivered by expert trainers and tailored to the needs of learners in a stimulating environment.
Advanced Facilities: The AMTCE provides access to cutting edge 3D printing equipment, systems and software in a state-of-the-art facility.
Flexible Learning: The AMTCE provides instructor-led classroom-based training, blending on-line training using our virtual classroom environment or self-directed online learning.
Additive Manufacturing Training: Learning Options at the AMTCE
The AMTCE is pioneering Additive Manufacturing Training in Ireland with a range of learning courses in this critical area. See below for more information on some of our courses which run repeatedly throughout the year:
3D Certified User Training: This course takes individuals from beginner level knowledge through to being competent users of an Ultimaker 3D printer. It provides the learner with a strong grounding in how to configure and operate a printer on a day-to-day basis.
SolidWorks Essentials – Entry Level: This course teaches the learner how to use SolidWorks mechanical design automation software to build parametric models of parts and associated drawings.
3D Application Training: This course provides the learner with the practical knowledge which allows them to identify applications that are suitable and provide cost savings with Additive Manufacturing, and to provide the ability to reverse engineer parts for Additive Manufacturing.
3D Advanced Materials Training: This course is designed to provide learners with the skills and knowledge to select and work confidently with a wide range of advanced FDM materials.
Upskilling in Additive Manufacturing: Get Started with the AMTCE

Are you heading up a manufacturing organisation with an interest in upskilling in this field? Are you an individual with ambitions in additive manufacturing? If so, the AMTCE wants to hear from you. To enquire around our range of fully funded courses, reach out to Employee Engagement Officer Aoife McDaid via [email protected]. Alternatively, contact Aoife McDaid via telephone on +353860357568 or register your interest here.