APPRENTICESHIPS & TRAINEESHIPS
WHAT IS AN
APPRENTICESHIP?
An apprenticeship is an exciting combination of learning in an educational institution and work-based learning with a company. The apprenticeship model provides the opportunity to earn a salary as an employee while gaining on the job knowledge and skills to support classroom-based learning.
A salary is paid to the apprentice for the duration of their apprenticeship training. An apprenticeship leads to a nationally recognised qualification under the NFQ framework

WHAT IS A
TRAINEESHIP?
A traineeship is an educational programme developed by an Education and Training (ETB) working with industry employers.
The Traineeship is a combination classroom-based learning with workplace experience. The duration of a Traineeship varies between 6-20 months depending on the specifics of the program. Each program is designed to meet identified industry needs. At least 30% of the learning time is dedicated to on-the-job learning. Successful completion of a Traineeship leads to an award at NFQ Levels 4-6.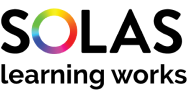 APPRENTICESHIPS AT THE AMTCE
Apprenticeships at the AMTCE offer an excellent opportunity to establish a rewarding career in a variety of sectors within the economy such as Advanced Manufacturing, ICT, Pharma or Food  or can provide a pathway into Level 7-9 qualifications in Institutes of Technology or University.
TRAINEESHIPS AT THE AMTCE

A selection of traineeship programmes are currently in development and will be available to apply for in due course. 
In the meantime, you can find out more about traineeships at the link below, or contact AMTCE.